Give-away Week 2 Winners!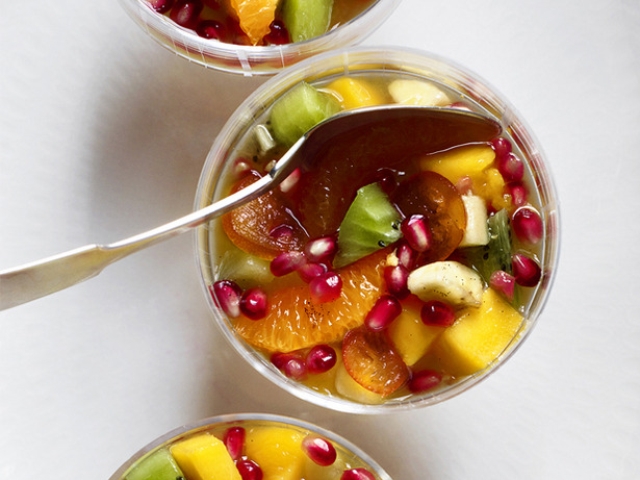 Here are the winners from my ARfit Holiday Giveaway Week #2! To stay in the know about all my Giveaways, make sure to SUBSCRIBE to my channel and participate! I'll be doing two more giveaways this month so you know exactly how to stay Hot for the Holidays! And for more meal ideas and healthy recipes, make sure you check out my 14 Day Meal and Fitness Plan! And you can get 15 Dollars Off by using the voucher code: HotfortheHolidays
Drumroll please! The winners are:
Amanda Lynn Inkrote
Quinoa Tortillas:
Ingredients:
1 cup quinoa
Two peppers
Bag of frozen corn or can of corn
Half one onion
Can of black beans
1 table spoon minced garlic
One tablespoon olive oil
One table spoon cumin
Salt and pepper
Juice from one lime
Diced tomatoes (I use three smaller sized tomatoes)
Instructions:
Cook the quinoa and set aside to cool
Dice peppers onion and tomatoes put in a bowel together add garlic and mix together.
Rinse the corn and beans and then add to the mixture.
Then add quinoa olive oil cumin and salt and pepper and like juice.
Mix real well then put on favorite soft tortilla and yummmm
Ashleigh Whitely
Whole Wheat Mac and Cheese:
Ingredients:
1 large red pepper roasted ( cut off top and seeds)
8 cups 100% whole wheat macaroni
1/2 cup cashew butter (or 3/4 cup raw cashews)
1/2 cup nutritional yeast
1-2 tbsp flax meal (or 1 tbsp of flour)
1 tbsp mustard(any type)
2 tsp onion powder
1/4 tsp garlic powder
1/2 tsp tumeric
1 tsp salt
almond milk or other (add till thickness is right)
Instructions
Boil and make macoroni
Food process all the ingredients till smooth (do bell pepper first then add other items.
Pour pasta and sauce into pan and cook till looks done and mixed.
Tanya Rodriguez
Dannon® Oikos® Greek Yogurt Pumpkin Cheesecake
Serves: 6-8
Ingredients:
4 ounces cream cheese
1/2 cup sugar
4 eggs
1/4 teaspoon salt
1/2 teaspoon vanilla
1/4 teaspoon cinnamon
4 ounces canned pumpkin pie filling
4 ounces Dannon Oikos plain Greek yogurt
Instructions:
In a mixer, using the paddle attachment, blend together cream cheese and sugar.
Add eggs one at a time, scraping the bowl after each one. Beat in salt, vanilla, and cinnamon.
In a separate bowl, mix together pumpkin pie filling and Greek yogurt.
Add yogurt mixture into cream cheese and mix until fully combined.
Fill the desired mold(s) and bake at 300 degrees Fahrenheit in a water bath for 15 to 20 minutes.
Nutrition score per serving: 152 calories, 7.2g fat, (3.8g saturated), 18g carbs, 5.4g protein, 181mg sodium
Ingredients:
6 ripe pears sliced
1/4 cup dried cherries
Cinnamon/ pumpkin pie spices
Instructions:
Put in a baking dish rubbed with coconut oil.
Top generously with pumpkin spiced granola...you can buy in bulk at health food store or nature's path makes a great one.
Drizzle a little coconut oil on top.
Bake in oven at 400 for 45-50 minutes.
Top with a dollop of pumpkin pie spiced Greek yogurt.
Salinna Kom
Ingredients:
1/2 cup sugar
1 1-inch piece ginger, peeled and thinly sliced
1 vanilla bean, split lengthwise and seeds scraped out
1 lemon
5 large navel or blood oranges
2 mangoes, peeled and diced
2 firm bananas, peeled and diced
5 kiwis, peeled and diced
12 kumquats, very thinly sliced crosswise, seeds removed
1 cup pomegranate seeds (from 1 pomegranate)
Instructions:
Combine the sugar, 2 cups water, the ginger and vanilla seeds and pod in a saucepan. Use a vegetable peeler to remove wide strips of zest from the lemon and 1 orange, add to the saucepan and bring to a boil over medium-high heat. Reduce the heat and simmer 5 minutes. Refrigerate until cold. Meanwhile, peel the remaining oranges with a paring knife, cutting along the natural curve of the fruit. Hold an orange over a large bowl and cut along both sides of each membrane to free the segments, letting them fall into the bowl. Squeeze each empty membrane to release the juices. Repeat with the remaining oranges. Add the mangoes, bananas, kiwis, kumquats and pomegranate seeds and gently toss. Pour the syrup over the fruit and chill overnight, then serve! This Winter Fruit Salad is very light and low in calories!! Enjoy! Happy Holidays!! xoxo
Farha Naqui
Healthy Walnut and Fig Bars:
Cooking spray
1 cup quick-cooking oats
1 cup bran cereal
1/4 cup whole-wheat flour
1 cup walnut pieces
1 1/2 cups coarsely chopped stemmed dried figs
1/2 cup nonfat dry milk
1/2 teaspoon ground cinnamon
1/4 teaspoon ground ginger
1/4 cup honey
2 large eggs
Instructions:
Preheat the oven to 350. Coat a 9-by-13-inch baking pan with cooking spray.
Place the oats, cereal, flour, walnuts, figs, dry milk, cinnamon and ginger in a food processor; coarsely chop.
Add the honey and eggs; pulse until well combined.
Transfer the mixture to the pan; spread evenly with your fingers.
Bake until lightly browned around the edges, about 20 minutes.
Cool in the pan for 15 minutes, then cut into 16 bars.
Store in an airtight container at room temperature for up to 3 days, or wrap individually and freeze for up to 3 months.
Herbed Quinoa and Red Rice Stuffing with Kale and Pine Nuts:
quinoa and red rice
water
kosher salt
unsalted butter
yellow onion
celery stalks
Tuscan kale
fresh oregano
spices
dried cranberries
pine nuts
lemon zest
chicken stock
shaved Parmigiano-Reggiano cheese
Instructions:
You start by cooking the quinoa and red rice, then you sauté the onion and celery once that has softened add in the kale, oregano and, spices. Once the kale has cooked down you add the cooked quinoa, red rice, and kale mixture to a large bowl then add in the cranberries, pine nuts, lemon zest and chicken stock and stir until well combined. Lastly, transfer the quinoa and red rice stuffing to a buttered baking dish and bake in the oven for 30 minutes. I like to finish it off by garnishing the stuffing with shaved Parmigiano-Reggiano cheese. I love this stuffing! It is so much lighter than traditional bread stuffing. This stuffing makes a perfect side dish in the fall and winter months. I also like eating this stuffing with a side salad of fresh leafy greens. This stuffing is easy, light, and decadent. I hope you like it!
« Back to Meal Ideas