Chili-Lime Popcorn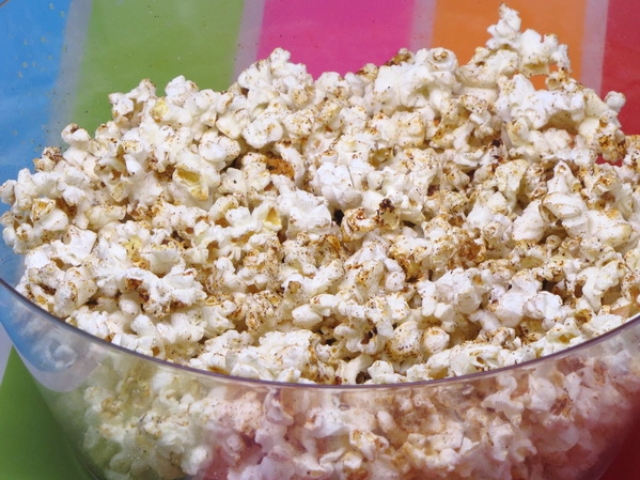 What's better than a munchie snack without the guilt! Plus popcorn is filled with fiber and the hot sauce revs up your metabolism.
This is a SNEAK peak into come of the recipes into my current and NEW 14 Day Diet Plan
Definitely letm ek now what you think by shooting me a private message OR joining the conversation on Facebook - I read and respond to as many as is humanly possible and I'd love to hear YOUR tips, tricks and favorites!
8 c microwave light popcorn, popped (20 calories per cup)
2 t hot sauce
1 T chili powder
Juice of one lime
Toss popcorn with lime juice and then add chili powder and hot sauce and mix well.
Love,
Amanda
SUBSCRIBE to my channel on Youtube for a new show and workout EVERY work!
« Back to Meal Ideas