Chobani Greek Yogurt Pancakes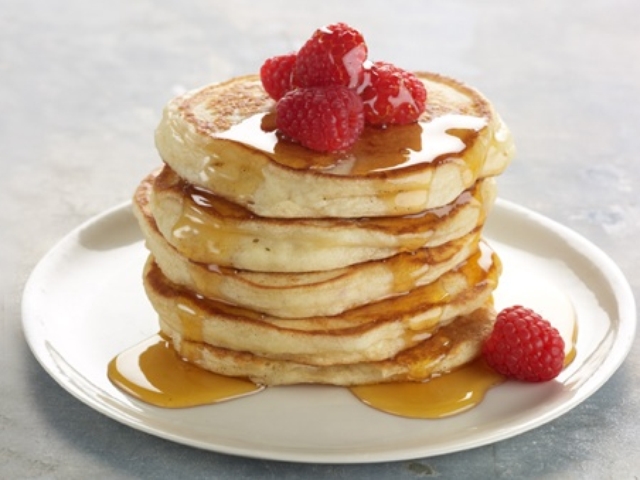 Healthy lifestyles don't have to be boring and you don't have to miss out on those sweet tooth cravings and splurges! You just have to do them SMARTER. These Chobani Greek yogurt pancakes are to die for and satisfy any cravings you might be having. Plus, the protein helps make you feel fuller longer and they're so easy to make.
This is just one of the yummy ideas is working on for the upcoming NEW 14 Day Diet Plan! So your feedback is super important to me. Share your tips and tricks on Facebook or shoot me a message directly if you have more thoughts and ideas to share! You guys are part of my team and I love hearing from you. I really do love reading everything that comes my way (:
Ingredients
1½ c all-purpose flour

1½ t baking powder

¼ t baking soda

½ t salt

1 large egg, lightly beaten

¾ c whole milk

Maple syrup. And berries for serving
Step 1
In a large bowl, whisk together flour, baking powder, baking soda and salt. In a small bowl, whisk together egg, Chobani and milk.
Step 2
Add yogurt mixture to flour mixture and use a wooden spoon to combine lightly.
Step 3
Heat a nonstick skilled over medium heat. Lightly coat with cooking spray and pour about ¼ c of batter onto pan for each pancake. Cook until edges set and bubbles appear on surface, about 2 minutes. Flip to brown other side.
« Back to Meal Ideas