Don't Mix 'Designer' with Style…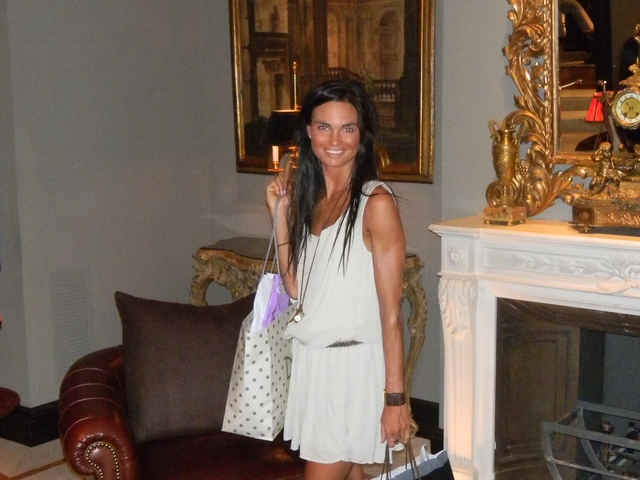 by Amanda Russell
It never fails to surprise me how so many of us equate 'style' with 'expensive'. I am writing this article because it is something I've wanted to bring attention to! Coming from a humble and modest background, I learned all about style and class from the best icon I could've had, my mother! We never had a lot of money, but she taught me that 'true style and class' are two things that do NOT involve spending a lot of money, rather it's more of an art form.

And yet, it's amazing to me how many women get caught up with designer labels, handbags, clothing and more. Don't get me wrong, I love quality pieces as much as the next gal, and if you can afford it, great, but don't mistake style for price.
Shelling out triple digits for a purse or shoes, when you know deep down it's a stretch just isn't worth it, plain and simple.
I often believe we seek out these splurges because it gives us a false sense of pride, confidence and worthiness, BUT I'm telling you this is not the route for true sustained happiness, nor does it equal style and class. I have much greater admiration for a woman who has a modest budget but knows just how to dress by elegantly pulling together affordable pieces with the odd splurge, then someone decked out from head to toe in every label from Louis V to DVF.

The key is to find basic pieces that truly FIT you very well. I will often buy a blazer at H&M and have it tailored to fit me perfectly, pair it with a nice pair of jeans (nice meaning 'well fit', not $300+), some affordable heels (can you really tell a pair of black Jimmy Choos from Steve Maddens?) and pretty jewelry (love the soho street vendors for this)—then strut your stuff with confidence.

How you carry yourself and the outfits you put together say a heck of a lot more than just piling on designer labels every where. So next time you drool over those Louboutin's,, think about my words. Style does not come from a designer label, it comes from YOU, what you create, how wear it and how you carry yourself….

Happy Shopping!


« Back to Beauty and Style