Details

Category: Workout
Published: Thursday, 06 February 2014 20:08
Who doesn't enjoy a nice glass of bubbly or an elegant dinner at a fabulous restaurant to make a day special? I know I sure do!
Valentine's Day is just around the corner, and rather than joining the humbug attitude that "it's just a Hallmark Holiday" (which it actually is), use it as an excuse to celebrate your life and the people or special someone you love.
If you don't take time to enjoy and celebrate all the little things, every day would just be the same!
That being said, you don't have to lose that commitment to being fit, strong, and sexy this year. In fact, I want to prove that you will feel - and look ;) better if you know how to find the balance.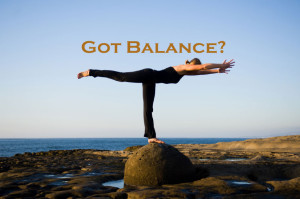 I'm committed to you! All of your questions are answered so that you can succeed and it's all mapped out for you in my exclusive roadmap at FitStrongandSexy.com. From videos, workout plans and food programs, to recipes, personal emails, motivation, challenges, and so much more! So let's do this! Together, as members of the Fit Strong and Sexy community, we are raising the standard on what it means to be fit!
~~~~~~~~~~
Whether your plan is to have a date night with your honey, or go crazy with your girlfriends, or stay at home to enjoy a nice relaxing evening, this 9 exercise "Cardio Core Workout" will leave you feeling like a new woman and ready to conquer it all! And as a Fit Strong & Sexy woman, I'm telling you, no matter what you choose to do this Valentines' Day, let this workout help you get your flirt on and feel great!
~~~~~~~~~~
Oh, and a special shout out to Amanda Lizz, the 3rd place "Next FSS Trainer"! Amanda Lizz was chosen as our 3rd place winner in the "Search for the Next Fit Strong and Sexy Trainer" and designed this featured workout which is all about getting more in less time (my favorite way to work out). It's intense - it involves cardio, plyometrics, bodyweight strength training, and will work your entire body in only 9 minutes!! Talk about "getting it done"– whoop! Amanda is a blogger who loves living an all-around positive and healthy lifestyle with a focus on food, fitness and travel. Check out her blog here. She even has her own YouTube channel! You can also follow her on Instagram and Twitter.
~~~~~~~~~~~
Let's get sweating!
Recommended Equipment:
Interval Timer (I use Gymboss because it's the most simple and easy to program to any interval length)
What To Do:
60 seconds of each exercise
9 exercises total
Complete 1 round with no recovery between exercises
Total Time: 9 minutes
The Workout:
High Knees
Left Side Plank
Jumping Jacks
Right Side Plank
Butt Kicks
Back Planks
How did you do?! Are you ready to get swept away on Valentine's Day? Or are you ready to conquer the world?! Tell me in the comments below how you plan to spend your day! Make sure if you post on Twitter or Facebook to tag me (@arfit) and hashtag #FitStrongandSexy so I can comment on your posts! To do this workout with me in real time, join FitStrongandSexy.com where all my full length videos are held!
xoxo,