Dr. Farha Naqui - ARfit TRANSFORMATION of the Month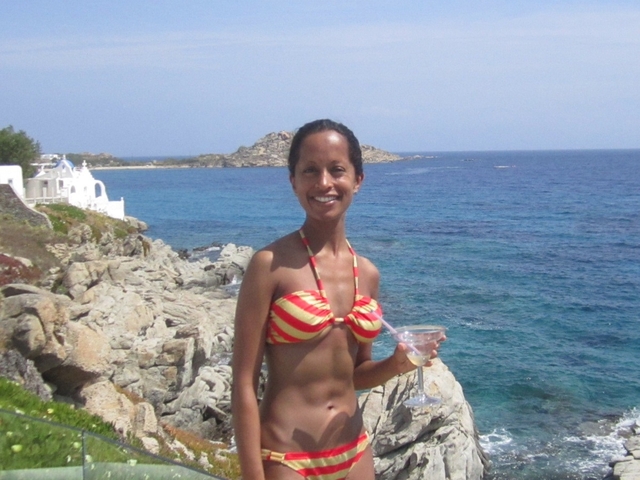 This email absolutely made my day. Farha is a doctor who contacted me a few months back, while she was in decent shape, she was getting bored with her workouts and just couldn't seem to break through the plateau to lose that extra layer and achieve ultimate tone and, well, the iconic 6-pack abs. In addition, her schedule is VERY demanding and carving out hours a day to workout just was NOT realistic. I was confident my workout program would work, but the key to it is you have to follow it, Farha took it and literally ran with it!!

I received this email from her and my heart danced with joy. It is these messages that make this all worth it. I know for a fact my method works and can change your life on SO MANY LEVELS, so if I can inspire you in any way to get started - it is ALL worthwhile. I know this because someone gave me that gift a long time ago and it is my mission to pass it along.
See Farha's story below and please email message or post your own progress on facebook or Twitter (@arfit)
Congrats Farha, I am so very proud and happy for you!
Read the short email to IGNITE your MOTIVATION!!
Amanda,
I just wanted to share this pic with you from our trip to Greece and after 2 months of doing your videos. I have never had definition in my abs and now I have it! I ran the NYC marathon and run a lot and never had this much strength and definition. I feel so much better and am so much more motivated. I started doing your 4 minute energizer exercises everyday and love it and will try to get up 30 minutes earlier tomorrow! I have almost completed all your videos and cant wait for more. You have changed my outlook on health and fitness! It's not about having a lot of time but using it effectively! Thank you so much! My words aren't enough for how I feel!!
Farha
If you are interested in jumping on board with the ARfit PRogram - simply contact me at [email protected].
I hope to someday receive an email like this from YOU! Give me 14 days and I can change your life ;)
« Back to Weight Loss